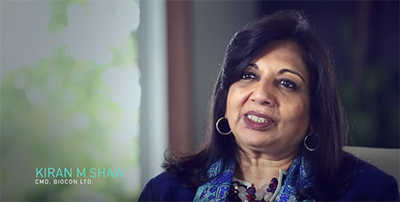 Kiran Mazumdar-Shaw
Biocon founder Ms Kiran Mazumdar-Shaw has made rich contributions to science, research and innovation. She has received the Padma Shri and Padma Bhushan in recognition of her pathbreaking work. She has a deep engagement with leading global and national industry and academic bodies in her field.
Ms Mazumdar-Shaw's commitment to education extends beyond biological research — she is also the Chairperson of the Board of Governors, Indian Institute of Management, Bangalore, and on the board of Indian School of Business. She is the managing trustee of Biocon Foundation.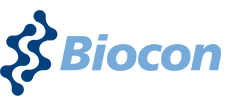 Biocon Foundation
Biocon Foundation has been working to create sustainable solutions to the nation's health problems. It has set up primary healthcare centres, health awareness programs, public health and sanitation initiatives and preventive screenings for oral and cervical cancer.
The 1,400-bed Mazumdar-Shaw Cancer Center was established in Bangalore to deliver affordable world-class cancer care to patients regardless of their means. The Mazumdar Shaw Center for Translational Research is a non-profit research institute dedicated to developing scientific breakthroughs for treating a wide range of human diseases.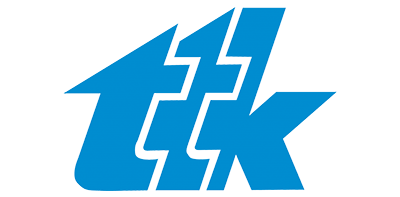 TTK
Indian business conglomerate TTK supports several ongoing initiatives, including the Bangalore Medical Services Trust, which runs the Rotary-TTK Blood Bank, theBangalore Life Science Cluster and the Padma Narasimhan Industrial Training Institute in Manjakuddi, Tamil Nadu.
Amongst its regular CSR initiatives are blood collection drives, support for de-addiction centres, HIV/AIDS and STD awareness and scholarships for education.
SIGN UP FOR OUR NEWSLETTER