Bringing Science to Life
Science becomes inspiring when you experience it. Moonshot Wheels is a bus that will go to government schools across the length and breadth of India seeking to breathe life into text books – by bringing experiential education to as many as 36,000 children and 1,500 teachers.
The bus goes to areas where opportunities for hands-on, experiential learning are few and far in between. Children will learn about the TeamIndus Moon Mission, and the science concepts that are integral to it, with the help of our implementation partner Agastya Foundation.
Here's what's inside Moonshot Wheels:
Creating scientific attitude in children and parents, models are beautifully designed and Young Instructor's explanation was amazing.
Kulkarni, Kharel
It was an amazing learning process for students, a wonderful way to instill scientific temper. Looking forward to many such programs. Big thanks to Agastya International Foundation and Team Indus.
Mumtaz, Nasik
One word — wow! Each and every model in this exhibition gave me a profound knowledge on the solar system and astronomy.
Tisha Patel, Ahmedabad
Moonshot Wheels has massively increased my confidence levels with its five-day interactive science fair.
Vishal Sharma, Raigad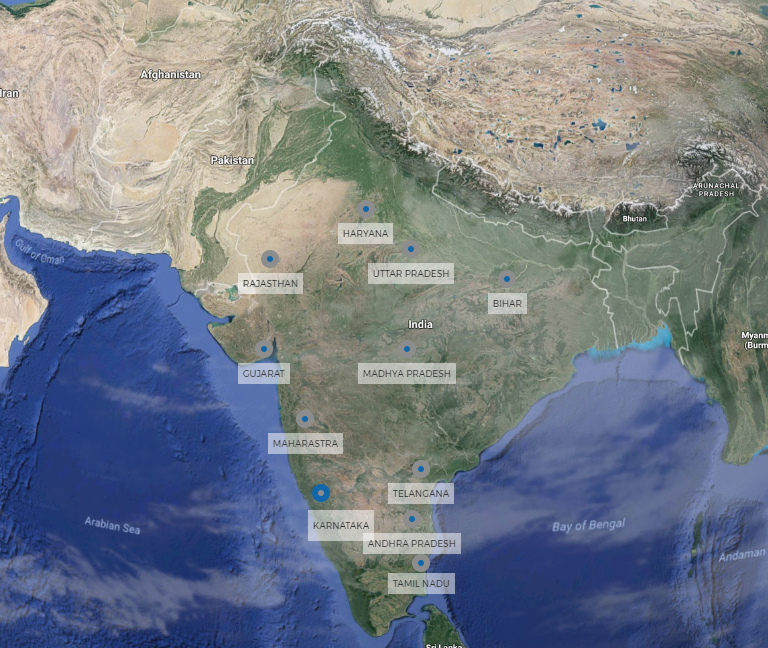 Kendriya Vidyalaya
ASC Centre, 1, Victoria Road,Xavier Layout, Opposite Lifestyle, Bengaluru, Karnataka 560047
Kendriya Vidyalaya
228, Avvai Shanmugam Road, Gopalapuram, Chennai, Tamil Nadu 600086
Kendriya Vidyalaya
GPRA Quarters Indra Nagar Gachibowli, Lane Number 3, Hyderabad, Andhra Pradesh 500028
Kendriya Vidyalaya
Nanal Nagar X Road, Tolichowki Road, Golconda, Hyderabad, Telangana 500008
Kendriya Vidyalaya
92, Cunningham Road, Mhow, Indore, Madhya Pradesh 453441
Kendriya Vidyalaya
Near Thawe Mandir, Chitu Tola, Thawe, Gopalganj, Bihar 841428
Kendriya Vidyalaya
Air Force Station, Chandingar, PO – Cmravl, Dist. – Baghpat, Chamrawal, Uttar Pradesh 250615
Kendriya Vidyalaya
Maharshi Dayanand University, Rohtak, Haryana 124001
Kendriya Vidyalaya
Opposite Reserve Police Line, Bhaleri Road, Naya Bass, Churu, Rajasthan 331001
Kendriya Vidyalaya
Eastern Sector, Avani Bahavan, ONGC Chandkheda, Ahmedabad, Gujarat 382424
Kendriya Vidyalaya
IIT Campus, Powai, Mumbai, Maharashtra 400076
The Moonshot Wheels program aims to spark intrinsic motivation amongst children at the grassroots level and inspire the next generation of creators, scientists, and leaders.
If you'd like to contribute to our efforts, or know more about the bus, get in touch with us today!
SIGN UP FOR OUR NEWSLETTER